Bfz International
For more than 45 years the Bfz -Essen GmbH has been synonymous with the subject of "training" in Essen. As a model device launched to address the consequences of the mining crisis, the company has developed into a leading, modern training provider and has opened new career prospects to more than 50,000 men and women. Given the intense competition in the educational market and numerous policy and legislation related shifts in the past decades, this is certainly not a matter of course.
The company's portfolio now ranges from horticulture over the technical area to commercial, warehousing logistics and IT services. Different target groups find appropriate training opportunities here: people without qualifications, skilled workers, master craftsmen, study dropouts or academics.
Around 750 people learn and work on the attractive campus in the "Bildungspark Essen" . Long operational practice phases, as integral elements of the training and retraining result in good prospects for a subsequent position for the participants. Modern training rooms and workshops on a technically high standard and distance learning for professional (re) integration are available.
Since 2009, the Bfz-Essen GmbH has belonged to the urban company group Essener Arbeit -Beschäftigungsgesellschaft mbH (EABG), offering a variety of services for employment and training within the company group.
Would you like to arrange a personal meeting, would you like an individual offer or need more information? Here you will find a contact person for your request.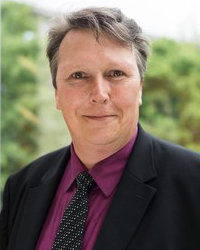 Ralf Hahn
Head of Bfz International
0201 3204 - 439